NATIVE TEXAN

Dr. James W. Spradley is a native Texan, born & raised in Hurst near Ft. Worth, TX.
UNDERGRADUATE STUDIES

Dr. Spradley completed his undergraduate studies at Texas Christian University. While at TCU, he majored in chemistry, minored in biology and was honored on the dean's list.
EXTRACURRICULARS

While attending TCU, Dr. Spradley served as treasurer and secretary of the Sigma Chi Fraternity and participated in Habitat for Humanity.
DENTAL SCHOOL

Continuing his education in Houston, Dr. Spradley received his D.D.S. at The University of Texas School of Dentistry. During dental school Dr. Spradley was elected president of both the Psi Omega dental Fraternity and the American Student Dental Association (ASDA). Finishing Dr. Spradley's final year in dental school, he won the Frank B. Trice award
RESIDENCY

After receiving his dental degree, Dr. Spradley was accepted to a residency in general dentistry at Memorial Hermann Hospital in the Texas Medical Center, where he did training in sedation, dental trauma and hospital dentistry.
SPECIALIZATION

Dr. Spradley then completed his specialization in Endodontics with a final residency at The University of Alabama Birmingham. In Alabama, Dr. Spradley participated in endodontic research, and worked in the endodontic clinic performing root canal therapy and endodontic surgery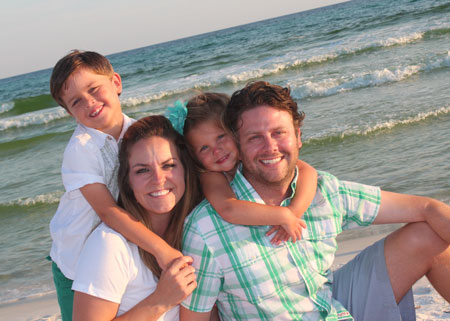 Dr. Spradley resides with his wife and two children in Spring, Texas
where he enjoys his private practice and is active in the dental community. He has been a speaker for the current endodontic residents in Birmingham and is a member of the American Dental Association (ADA), Texas Dental Association (TDA), Greater Houston Dental Society (GHDS), American Association of Endodontists (AAE), and the Houston Academy of Endodontists (HAE). Away from dentistry Dr. Spradley continues to follow all TCU sporting events, finds time to play golf and spends most of his down time with his family.